We miss you guys too!
Travel to Israel has been very limited since before Purim; sadly, it doesn't seem like this will be changing any time soon. Around the world, people are experiencing a deep longing for Eretz Yisra'el and its special kedusha and beauty. The Panoramic Sukkah helps Jews around the world bring Israel into their sukkot in a BIG way. When you can't be in Israel for the chag, bring an immersive Israel experience to your family and guests with a Panoramic Sukkah – this year, in future Sukkot holidays, and any time you care to set it up!
The Panoramic Sukkah offers a number of products to suit every sukkah style and budget! This is an excellent year to transform your sukkah into your favorite Israeli landscape!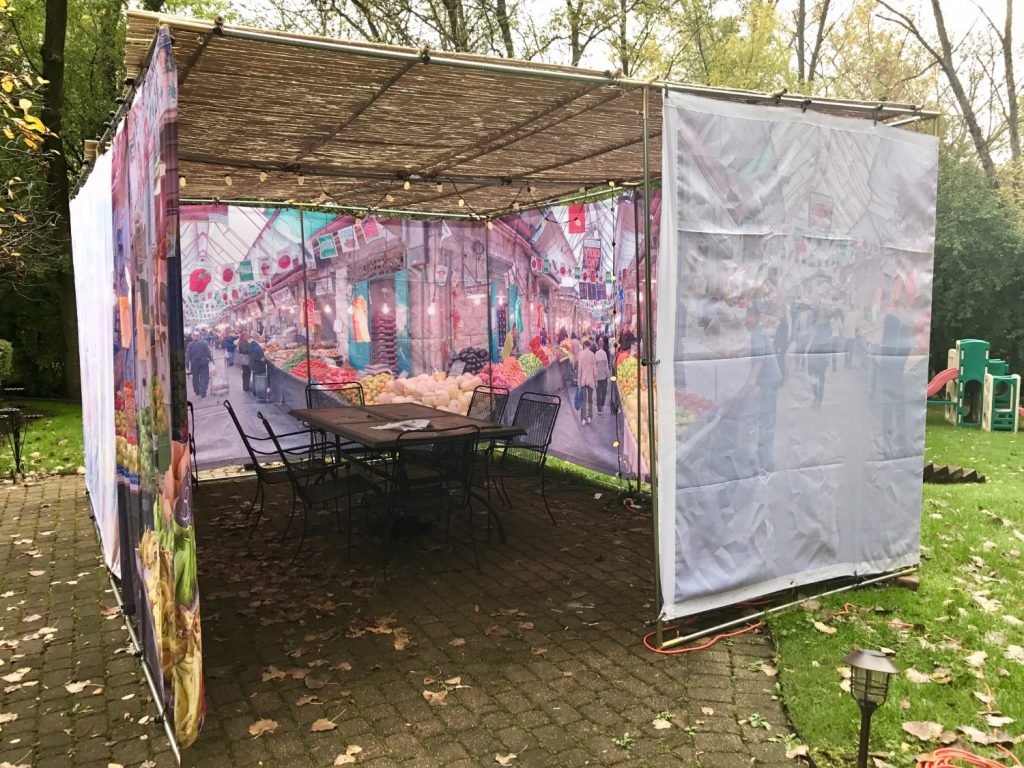 Why Now?
Were you accustomed to eating your holiday meals at shul or with neighbors, extended family, or friends? Personal health concerns as well as restrictions on large gatherings may make that impossible this year. This is a great year to take the plunge and purchase a sukkah of your very own! Our Panoramic Sukkah Kits are beautiful, sturdy, easy to assemble, and easy to expand! You can even purchase reusable bamboo schach mats for a one-stop sukkah experience.
Time to Upgrade?
Love to host guests on Sukkot? Need more room for social distancing? This is the perfect year to expand, upgrade, and transform your sukkah into the ultimate Israel immersion experience! Check out out Panoramic Sukkah Walls!
Do you live somewhere between Boston and Baltimore?
Was your sukkah wrecked in last year's Great Sukkot Nor'easter? This is the perfect year to build it bigger, stronger, and more beautiful than ever with a Panoramic Sukkah Kit!
Hotel for Sukkot? Not so fast, friend…
Does your family traditionally celebrate Sukkot in a hotel? Probably not this year…. This is a great opportunity to build your own sukkah for the very first time! Make it a special one with our Panoramic Sukkah Kits! Many stunning images to choose from! Standard and custom sizes available. Don't miss our Erev Rosh haShana order deadline!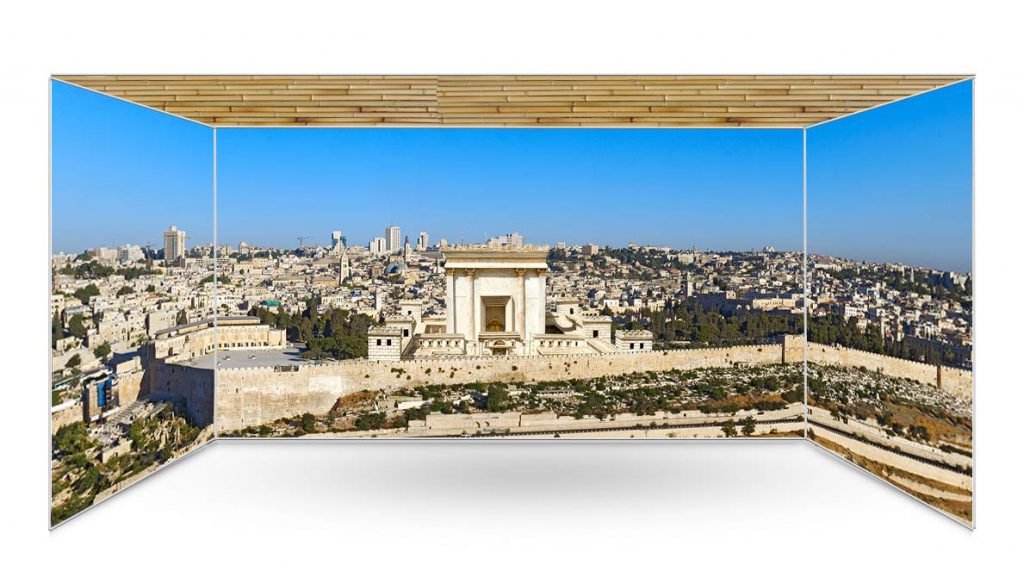 In conclusion…
On Sukkot, we leave our homes, and move into temporary booths, demonstrating that haShem is the true source of security and stability in this world. As Jews, we believe that haShem nurtures all life with endless love, infinite wisdom, and perfect justice – even when the results are challenging for us to assimilate.
Whether you will be building your own sukkah for the first time this year, or you come from a long line of dedicated booth-dwellers, this is the perfect year to invest in hidur mitzvat sukkah, and bring an extra measure of fun, surprise, and Eretz Yisra'el to your sukkot celebrations for years to come!